There are so many options to choose from when it comes to window treatments for your home. One particular type of shade that has become quite popular is zebra shades. These shades get their name from their "striped" design. Many happy customers have chosen zebra shades for their home, and we'd like to give you five reasons you should consider them.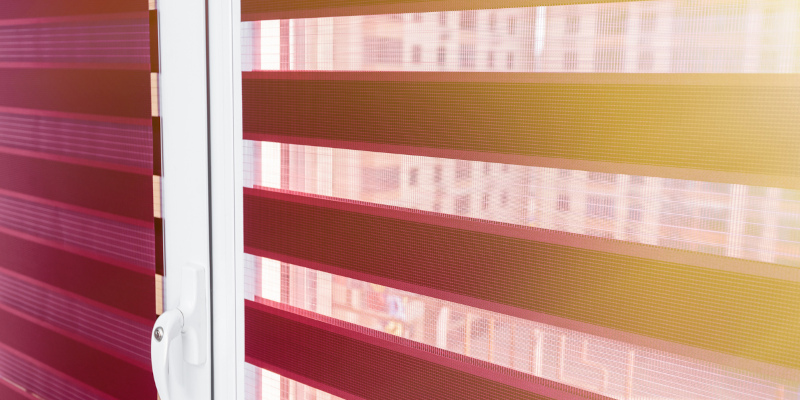 Energy Efficiency- Zebra shades are made of two solid pieces of fabric, with an alternating sheer and opaque pattern. Because of the double fabric, they can block hot air from coming into a room through the windows. If you live in a hot climate like Fort Lauderdale, Florida, this is a huge benefit!
Pleasing Aesthetics- The sleek design of these shades adds modern beauty to any room. You can adjust them to allow just the right amount of natural light. Because they're made of fabric, they are easily customizable and come in several beautiful color options for any taste and style.
Privacy and versatility- Zebra shades are highly versatile in that they can be completely raised to allow a fully open window view or fully closed for complete privacy. You can also open them so that the "stripes" are wide or narrow. You have full control over how much openness or privacy you want.
Ease of use- These shades can be easily adjusted with a continuous loop chain, or you can choose a motorized option that can be controlled with just the touch of a button.
Practicality- The absence of dangling cords makes zebra shades a safe option for families with children. They are also very easy to clean, and in a humid place like Fort Lauderdale, they are a much better alternative to popular wooden blinds or shutters, since they won't attract mold or mildew.
At Better Verticals by FAR, we can come to your home and show you how zebra shades can enhance the look of your space, reduce your energy costs, and give you more control over your natural lighting. With our wide selection, we can help you choose the perfect color and style for your space!