One of the questions that many window treatment professionals get is whether curtains are outdated. The answer might surprise you! Just because you see plenty of other choices on the market these days doesn't mean that curtains are out of style. In fact, some styles, such as pleated drapes, are considered classics and can be found in even the most modern homes. Not only are curtains still stylish, but they also come in versions that pack a punch in terms of problem-solving.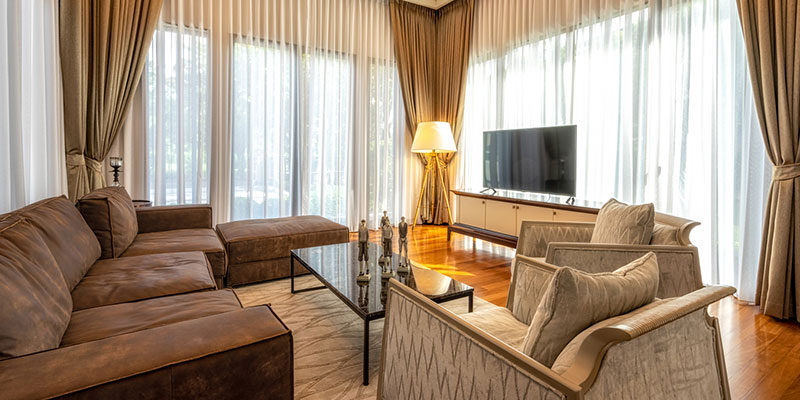 One example is thermal curtains. If you have a room that always feels uncomfortable and you've come to the realization that the window is allowing more heat transfer than you thought, thermal curtains can be a more affordable solution than window replacement. They can be installed over other types of window coverings, so you can move them out of the way when not needed and quickly put them in place when they are.
Another example is blackout curtains. These are especially helpful in nurseries or any bedroom where a day sleeper will rest better without the sun pouring into the room. You can even use them in your bedroom for those times you want to catch a quick nap. You can't ask for better privacy control either, so they are a good option for windows that face a close neighbor or the street.
There are also aesthetic reasons to use curtains. For example, if you are looking to make a room look different, hanging curtains far above the window close to the ceiling will accomplish that. You can achieve anything from a relaxed décor to a formal one by selecting the right style and material for your custom curtains.
At Better Verticals by FAR, we offer a wide variety of window treatments, including curtains, because we know the more options you have, the better we can accomplish the look and functionality you desire. We are happy to schedule an in-home consultation to help you select the right option for each room of your Fort Lauderdale, Florida home.